When Asian-based Ascott Group decided to launch their first Co-living venture in Australia (brand lyf), they wisely chose none other than Collingwood in Melbourne, home of the recently voted Coolest Street in the World: Smith St. No wonder with it's rich, gritty, working class history now rather gentrified but remaining fiercely loyal to it's roots. It's a crazy beautiful mix of dive bars, tattoo parlours, old school 'beer on the 200 year old tiles' style pubs located cheek by jowl with cutting edge fine dining, op shops, upmarket wine bars and gourmet food stores. You can enjoy a dazzlingly multicultural mix of cuisines regardless of where your budget sits on the champagne to tap water spectrum.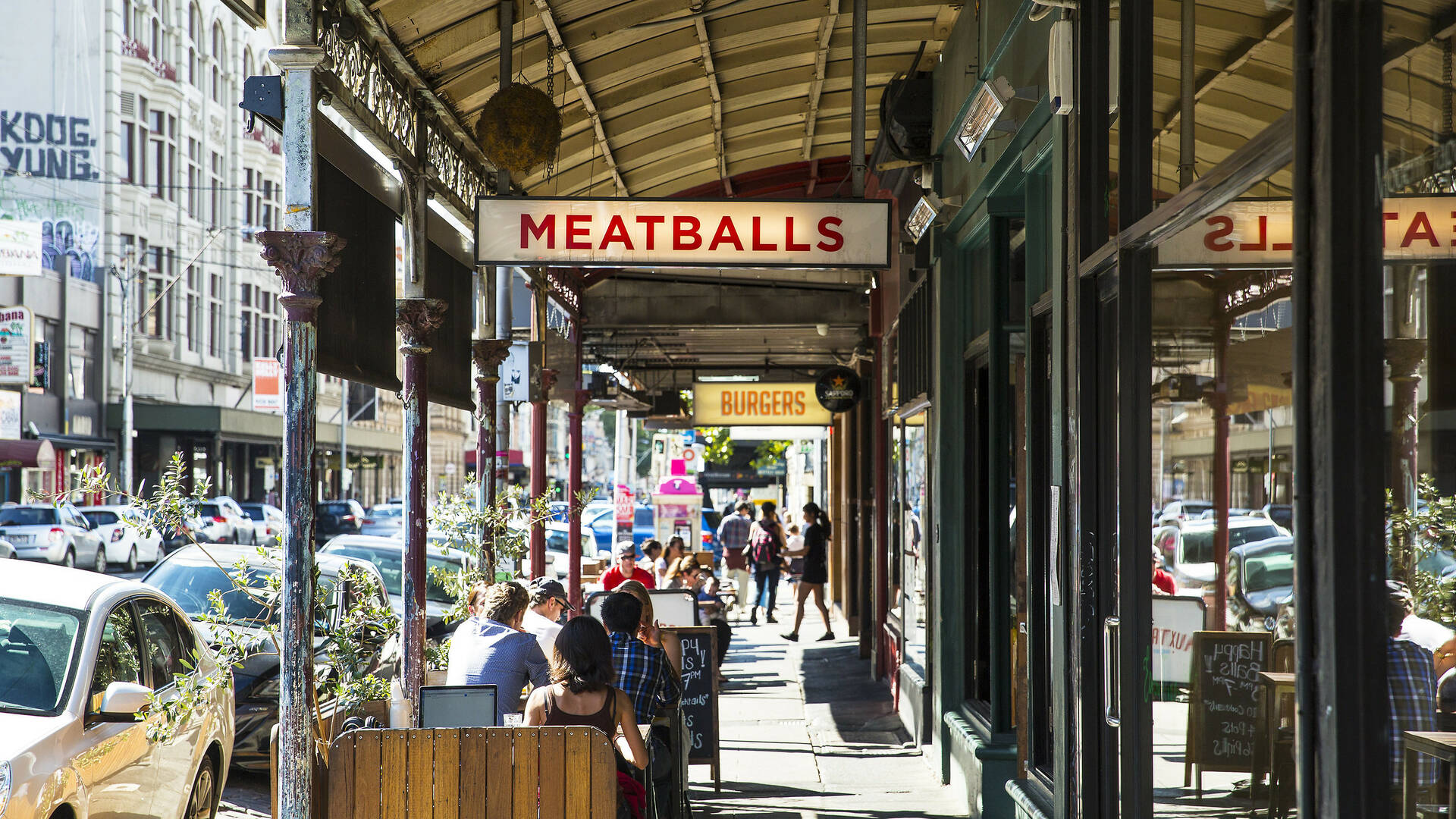 Watch out, because the lyf group is just getting started on their world domination plans! Next to launch is arguably the most famous beach (and definitely one of the most interesting people-watching spots) in the world: Bondi. This will be closely followed by other Australian capital cities whilst also breaking into the European market.
So, what is Coliving, you might ask? The lyf brand is at the forefront of this new movement which builds on the sharing economy concept. lyf offers chic, minimal, safe and clean accommodation in great locations at reasonable prices with shared facilities. There aren't lots of bells and whistles offered so don't expect to indulge in saunas, an in-room bar fridge, airport limousine service, facials etc. (although we can absolutely vouch for the super soft, high quality beds and linen). What it does offer guests is a new way of experiencing the community like a local at great prices.
You can soak up all that the neighbourhood offers knowing you have a clean, safe base to return to – and without the hassle of following 20 instructions from the owner, paying exorbitant 'hidden' fees and you definitely wont be dealing with trying to find hard to access keys on a dodgy street when arriving in the dark after a 10 hour flight. lyf also offers additional shared facilities like a fully functional and well equipped kitchen, co-working area, funky laundry facilities, relaxing meditation room, meeting rooms and other common areas for guests to utilise.
lyf makes a great option for travellers on all different types of missions. It's ideal for domestic travellers looking for a cheap and cheerful weekend getaway with your buddies (or your furry friends – yes, lyf is doggy friendly!) where you can all stay together but have more $$ to splurge on cocktails (or dog treats) or a work trip where you just need a base. And no need for room service given the multitude of dining options within 1-8 min walk away. For those arriving on a bigger plane from across oceanic waters, it is a great option if you are a digital nomad or casual traveller here for a longer visit and want to maximise your budget. Or even if you were moving to Australia and needed to stay for a few weeks whilst you get settled as a low-key serviced apartment style accommodation but supported by a 'lyfestyle' concierge who can help you get to know your new community that each lyf venture is proudly part of supporting.
Rooms are well under average costs for this part of town and will give you change out of $150 or $200 per night (depending on the room) giving you more cash to splash in supporting the local 'hood. Weekly rates are also available for longer-term stays. Love that for us! And as lyf already has a presence in 18 locations across the APAC region and the Ascott Group has more than a dozen brands in it's stable, you can earn and enjoy rewards in their program – bonus!
We welcome this new Coliving concept and cool and funky addition to the accommodation scene in Australia, especially the focus on community and affordability. We look forward to cracking out our bikini and experiencing lyf further north in 2024 – and beyond!
lyf Coliving space in Collingwood
42 Oxford St, Collingwood Vic 3066