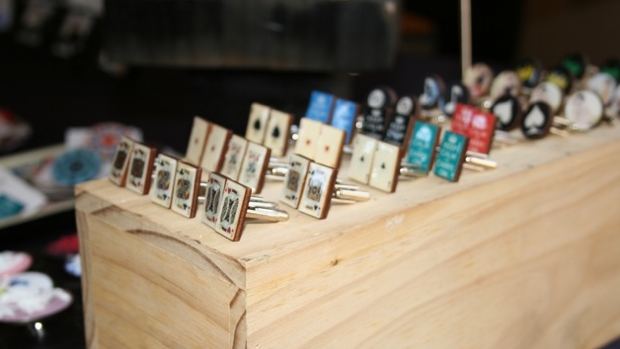 If you're a Melbourne gal into craft you'll probably be well aware of Thread Den, the shop that sells local and vintage fashion and holds sewing classes and workshops for those keen to create their own designs. Now, Thread Den has a perfect complement in the North Melbourne Market.
What started as a one-off back in 2009, now takes over the Lithuanian Club every month. According to Joanna Sim, who's a partner in both ventures, the market remains true to the vision of Thread Den, which has always been about supporting the work of upcoming Australian designers.
The market stallholders – 75 in all – sell a range of vintage and locally made homewares, fashion, accessories and art. 
The offerings are always changing though, and at the next market, to be held this Sunday, you'll find a vintage lingerie stall, and a photographer offering a vintage service, taking images using an old-fashioned polaroid. There are always sweet treats too, including cupcakes and the newest lines from some of the city's young bakers.
March sees a special market held in conjunction with the L'Oréal Melbourne Fashion Festival, with slightly fewer stalls set up to accommodate a catwalk and fashion shows.
North Melbourne Market
The Lithuanian Club
44 Errol Street, North Melbourne
(03) 9486 9821
The next three market days are Sunday February 19, Sunday March 11 (LMFF) and Sunday April 29.
10am–3pm. Entry $2
on