This deal
expired
on
January 25, 2012
A unique opportunity to discover a selection of the greatest 'forgotten cocktails'. Made famous at New York speakeasies during the early 1920's Prohibition era, the BLACK Bar team is shining a light on the no-longer-illegal drinks once more.
Meet the BRAND: 
Internationally acclaimed chef Teage Ezard is better known by Melbournians as the mastermind behind ezard (two hats) and Gingerboy. As The Star's newest resident, distinctly sophisticated interiors and classic appeal are on offer at BLACK Bar and restaurant. You'll love the kitchen's impressive wood-burning grill which makes way for some of Oz's best seafood and meat including some seriously serious wagyu. They say once you go black, you never go back.
The PERK: 
Bar Manager Michael Chiem and the team will present a series of drinks and explain the origin and stories associated with each including The Morning Glory Fizz, Charlie Chaplin and Automobile cocktail. Drinks will be complemented by chef Teage Ezard's famous Wagyu Sliders in addition to other bar snacks such as the Smoked Fish Crackle and Smoked Salmon on Pea Bilinis.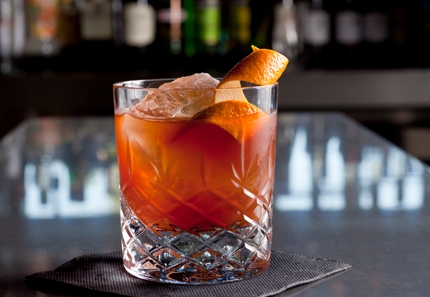 One way to make meal times more exciting is to use your mashed potato as the lumpy canvas for an edible face. But if you're over the age of five and looking for a more socially acceptable way to explore culinary innovation, treat yourself to an intimate dinner at fashion boutique-come-eatery Cara&Co with intrepid Antwerpian chef Dave de Belder.
Read More →
With his Game of Thrones inspired menu selling out almost instantly last year, Head Chef and Owner of Gastro Park Grant King, returns this year with a brand new five-course themed menu inspired by Season Two of HBO's award-winning television series. Dine like a King with your liege lords and ladies.
Read More →
Switch up your standard Thursday night plans and celebrate the art of the cocktail on board the Glass Island. Enjoy sunset harbour views, sip and swill on luxurious libations from the country's finest mixologists and vote for all your favourites. With a delicious array of gourmet canapés and a 'retro chic' ambience, it won't just be the liquor keeping your spirit levels high.
Read More →