This deal
expired
on
January 25, 2012
A unique opportunity to discover a selection of the greatest 'forgotten cocktails'. Made famous at New York speakeasies during the early 1920's Prohibition era, the BLACK Bar team is shining a light on the no-longer-illegal drinks once more.
Meet the BRAND: 
Internationally acclaimed chef Teage Ezard is better known by Melbournians as the mastermind behind ezard (two hats) and Gingerboy. As The Star's newest resident, distinctly sophisticated interiors and classic appeal are on offer at BLACK Bar and restaurant. You'll love the kitchen's impressive wood-burning grill which makes way for some of Oz's best seafood and meat including some seriously serious wagyu. They say once you go black, you never go back.
The PERK: 
Bar Manager Michael Chiem and the team will present a series of drinks and explain the origin and stories associated with each including The Morning Glory Fizz, Charlie Chaplin and Automobile cocktail. Drinks will be complemented by chef Teage Ezard's famous Wagyu Sliders in addition to other bar snacks such as the Smoked Fish Crackle and Smoked Salmon on Pea Bilinis.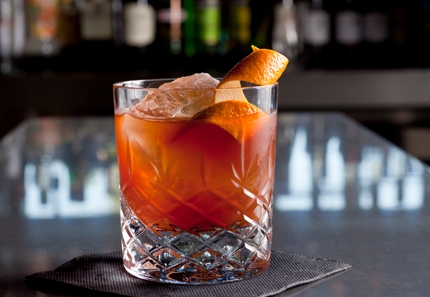 The sun's shining, time to get a summerfied bikini look with your very own private chef. With a promise to cook, prepare and tailor your meals, the team at Eat Fit Food will also teach you a thing or two on how to eat right and keep those portion sizes exact. The name suggests its all about the good life and boy does it deliver on that promise.
Read More →
Be one of the select few to enjoy an eight-course Italian feast with three-starred Michelin chef and godfather of Italian cooking Heinz Beck during his maiden voyage to Sydney. Publisher of eight best-selling cookbooks and head honcho of a holy trinity of esteemed Michelin eateries in Rome, London and Portugal, you won't find a more fortuitous feast this side of the equator.
Read More →
Contrary to common belief it's not just chipmunks and sleepy marmots that stuff their cheeks with carbs and put exercise on the backburner during winter. If you're also guilty of indulging in an excess of both calories and lazy mornings, then get ready to emerge into the beach season slimmer and more sprightly with the help of Bondi Dance and Fitness.
Read More →