This deal
expired
on
January 25, 2012
A unique opportunity to discover a selection of the greatest 'forgotten cocktails'. Made famous at New York speakeasies during the early 1920's Prohibition era, the BLACK Bar team is shining a light on the no-longer-illegal drinks once more.
Meet the BRAND: 
Internationally acclaimed chef Teage Ezard is better known by Melbournians as the mastermind behind ezard (two hats) and Gingerboy. As The Star's newest resident, distinctly sophisticated interiors and classic appeal are on offer at BLACK Bar and restaurant. You'll love the kitchen's impressive wood-burning grill which makes way for some of Oz's best seafood and meat including some seriously serious wagyu. They say once you go black, you never go back.
The PERK: 
Bar Manager Michael Chiem and the team will present a series of drinks and explain the origin and stories associated with each including The Morning Glory Fizz, Charlie Chaplin and Automobile cocktail. Drinks will be complemented by chef Teage Ezard's famous Wagyu Sliders in addition to other bar snacks such as the Smoked Fish Crackle and Smoked Salmon on Pea Bilinis.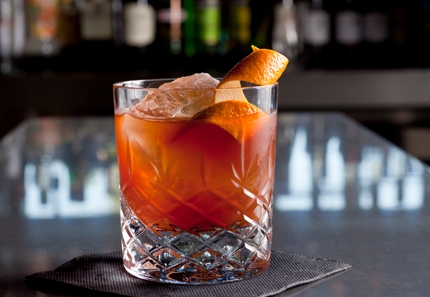 Achieving a state of Zen post the Christmas and New Year break is one thing, but sustaining an envious air of enlightenment throughout 2013 and beyond is another. Welcome to Power Living.
Read More →
If you're seasoned in the art of drinking you'll know that plenty of water is advantageous if you're knocking back the hard stuff. But an even better idea than drinking it is gliding along on top of it in one of Sydney's most stunning watercrafts. Switch up your standard Thursday night plans and celebrate the art of the cocktail on board the Glass Island. Enjoy sunset harbour views, sip and swill on luxurious libations from the country's finest mixologists and vote for all your favourites. With a delicious array of gourmet canapés and a 'retro chic' ambience, it won't just be the liquor keeping your spirit levels high.
Read More →
You know what it's like to watch the Mystery Box Challenge, now be a part of it. Join 4 super chefs on stage for an exclusive MasterChef LIVE Sous Chef Experience. Here you're cooking up close and personal with Chefs Darren Robertson, Dan Hong, Mitch Orr and MasterChef 2012 Winner, Andy Allen.
Read More →