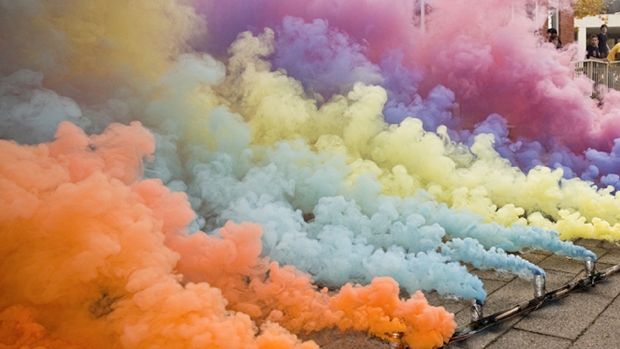 Spring can surprise you in many ways
As you escape winter's not-so-icy clutches you might start looking upon gym visits more favourably, and you might even start appreciating the texture of crisp leaves of lettuce more than soggy sheets of warm pastry. You'll probably witness more than one cockroach scuttling out from behind your morning coffee cup, and you might find the historic Rocks area unusually dense with time machines.
What? Re: the last phenomenon, you've probably stumbled upon Primavera 2011.
Celebrating the works of the country's most talented young artists, this is the first time in its 20 year history Primavera is escaping the traditional whitewashed confines of the MCA to permeate The Rocks with utopian geodesic domes, brightly coloured smoke and womb-like portable beds.
Re-imagined pasts and fluid boundaries will be explored, and oblivious pedestrians might find themselves unintentionally participating in bizarre pop-up performances.
If you think you know Sydney like the back of your hand, prepare to have your expectations artfully rearranged.
Primavera 2011
8 September – 13 November
The Rocks, Sydney 2000
on