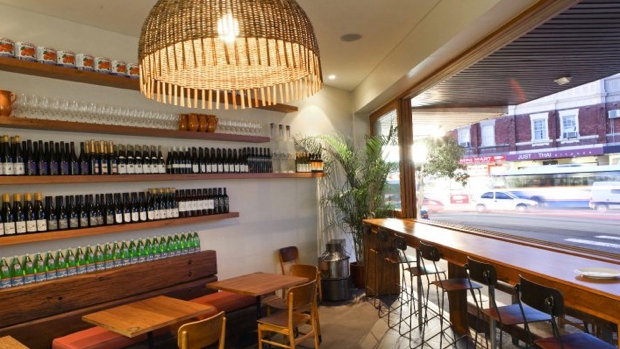 It seems that a new wave of Italian cuisine has hit Sydney shores of late, with the arrival of restaurants like Manly Pavilion and Woollahra's La Scala on Jersey. New kid on the Bondi block, The Corner House is a noteworthy addition if you're seeking a relaxed Italian dining scene.
Once a stop for the Bondi tram, The Corner House is a comfortable combination of original features, mixed with a bit of Bondi cool – salvaged railway bridge timbers, acid-treated steel floors and Chesterfield-style banquettes which form the requisite cosy nooks.
A low-key meal is best eaten in The Kitchen – order a wood fired pizza while you watch the guys do their thing in the open kitchen. Our favourite is the Ben Buckler with prawns, white anchovy, passata, provolone and lemon. However if it's a bonafide meal you're after, The Dining Room's seasonal menu contains a few hits to keep the chic crowd happy. Chef Brent Mill's house made pasta with duck ragu makes a great winter warmer, but sweet tooths should leave room for the chocolate torte – velvety dark chocolate served up with fresh raspberries and Chantilly cream.
For a post-dinner cocktail be sure to head upstairs. Serving up a combo of old and new school mixes; ask Mitch to make you a Corpse Reviver No. 2 if you're flagging. A lethal mix of gin, Cointreau, lillet blanc, lemon juice and absinthe – if this doesn't get you going, nothing will.

The Corner House
281 Bondi Road, Bondi 2026
T: 02 8020 6698
on