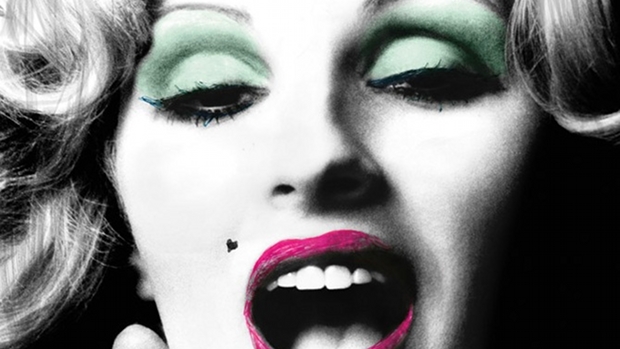 Can't quite justify the price tag on that current season Chanel handbag? Or maybe your art dealer has been running low on Andy Warhol screenprints since that fateful date in 1987? Never fear, there's a way to get your hands on their work that doesn't involve either bankruptcy or burglarising.
Take a look at these recent beauty collaborations and wear your love for the arts on your sleeve (or rather your eyelids, lips or fingernails).
Rumour has it Carine sleeps in her make up to achieve that messy, Frenchy, "tired but sexy" look, but if you're skin really doesn't appreciate it when you do that there's always her collaboration with MAC. Nude lipsticks and dewy foundation create the perfect base for a look that's all about the eyes: Be heavyhanded with the kohl and don't be afraid to double up on mascara. Eyebrows too perfect? Mess those up a little too with some pencil and brow gel.   
Shu Uemura x Karl Lagerfeld
The Kaiser pays homage to 20 years of mutual admiration with a cartoony Jap-chic collection for the make-up guru. Go kawaii in velvet eyeshadows inspired by luxury fabrics, intense painting eyeliner and trippy nail stickers and false lashes in Shu Uemura's iconic red and black hues. Suckers for packing will love the silver cases featuring "mon shu uemura", the cutesy mascot sketched by Lagerfeld's own hand using Shu Uemura products. Available at David Jones.
Explore the image-rich and character-driven world of Andy Warhol through the lens of another creative visionary: Françoise Nars. Channel a printed portrait with vibrant Crayola colours for lips and eyes, or take a trip to The Factory in Sedgwick-inspired silvers, soft pink blush and shadow pencils crying out to be smudged. The only hard part is messing up the "screenprinted" palette with a sponge-tip. 
Pop Art Eyes at Mecca Cosmetica (25 – 27 October)
Afraid your own efforts at Warholian eyes might not be up to scratch? Sip on some sparkling while one of Mecca Cosmetica's makeup artists creates you an iconic pop art eye in just 20 minutes using the NARS x Andy Warhol collection. Available at Mecca Cosmetica Bondi or Myer stores. Bookings are recommended and subject to availability.