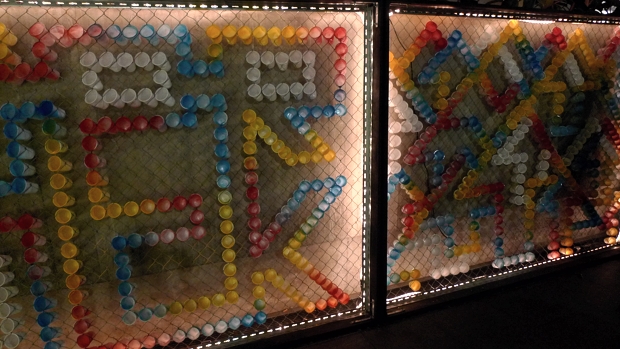 Retail stores have come and gone, more recently restaurants too.  It was only a matter of time before Art touched in on the pop-up scene, and now – for a short while – gallery-like dining is here.
Throughout November the restaurants, around the pool and in the laneway of ivy you can expect giant teddy bears, graffiti art, experimental film and cuprocking sculptures.
Art Attack is an exhibition featuring works from seven cutting-edge artists; Shopfront, Andy Uprock, Arnie Arnold, Louis Pratt, Mia Oatley, Paul Winkler and Movement.
'Shoot to Thrill' is the theme covered in works by eight photographers from the acclaimed DLM agency, whilst Warsaw nightlife club transformers Videokidz will put their digital touch on ivy's interior for just one week. 
For the first time, the top ten finalists of Bombay Sapphire's Design Discovery Award can be viewed outside of the conventional gallery. You can view works from our best emerging design talent at Establishment's Gin Garden.
Expect art in unexpected places. 
Bombay Sapphire Design Discovery Award, Gin Garden, Establishment
9 – 28 November 2009
Art Attack Exhibition, ivy
12 – 30 November 2009, Tuesdays – Fridays from midday
DLM Photo Exhibition – The Den, ivy
19 – 30 November 2009, excludes weekends and Mondays
Light Up ivy 
25 – 28 November 2009, after dark
on