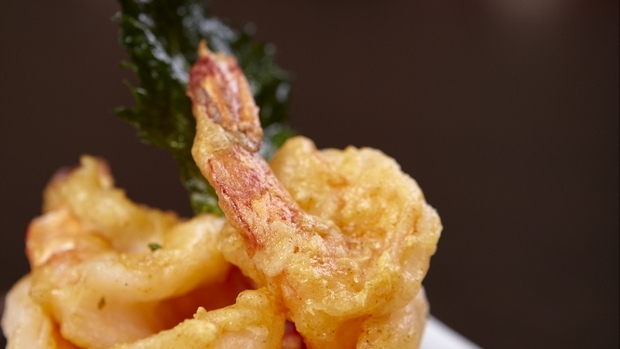 After a few delicious Berry Mohitos you might be imagining Judy Garland tap dancing along the 32m sushi bar with an Ebi Gyoza in her mouth and Toto chasing a lobster salad from the moving train. Niji, meaning 'rainbow' certainly is a secret find in the city.
In true Izakaya style the food does more than accompany an intoxicating menu of cocktails, sakes and other fun spirits. You may find yourself impersonating a full-cheeked hamster with the odd muffled 'wow' between chopstick movements. The silver (or rainbow) lining is prices so low, fine dining here feels like a fairytale given food presented with precision craftsmanship and imaginative finesse worthy of any of the top Japanese posh nosheries.
Self confessed devotees of Sake's famous 'Popcorn Shrimp' will take up camp, as food addiction counselors start rubbing their hands with glee as more potential clients enter this special club. At $8.50 a pop (Sake $26) be prepared to tattoo postcode 2032 as your special number. Unmissable dishes include pretty as can be Rainbow Rolls, crispy Gyoza with soft fluffy porky loveliness and tempura soft shell crab. Robata charcoal grilled 9+ score Wagu with Amayaki sauce is so delicious you might want to rub it all over you, though the Chocolate Fondant might have a seductive competitive advantage.
Dreams really do come true for a black belted line up of Japanese talent (Raji Khanal and chef Kohji Matsuda) spanning 17 years with names such as Sake, Toko and Fujiya to their credit.  This is one sleek city fit out you won't need to travel over the rainbow for, just down Anzac Parade.
Niji Sushi Bar
333 Anzac Parade, Kingsford, 2032
Monday to Sunday, 12.00pm to 9.30pm
T: 02 8068 4849
on