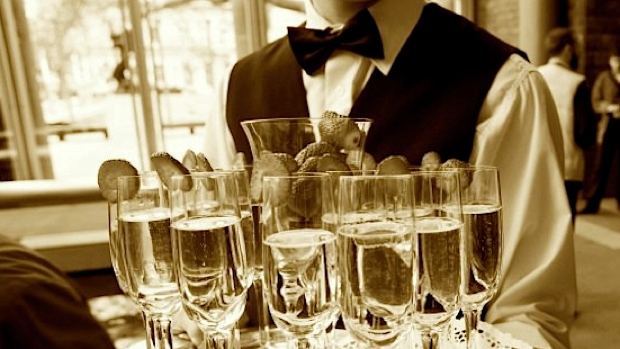 Some people are secret-keepers and some can't help but blab. That's okay. Secret Dining Society likes it both ways.
Exclusivity is the name of the game for starters … but spreading the word (like so much French butter) will be what builds momentum.
Psst. We're talking about Secret Dining Society. Have you heard, yet?
On July 24 there's a private dinner in the Little Press Wine Cellar. George Calombaris will be there. He's the man behind the menu but he'll dine with the guests too. The invitation doesn't extend past ten people so first in is definitely first served at this covert, coveted dinner.
Register and tell your friends (just not too many of them). If you're lucky enough to be chosen by ballot, you'll have just 24 hours to take up the ticket offer and if this first dinner doesn't have room for you at the table, don't worry. There's going to be more. Venues that float between cellars, private homes, galleries and other creative locations add to the clandestine charm.
Hungry for the adventure? Tickets to the debut Secret Dining Society event go on sale July 13 with George himself taking all the knowledge he has honed as one of the Masterchefs behind collaborative success with The Press Club, Mama Baba, Maha, St Katherines, Hellenic Republic and PM 24 to oversee the marvelous menu. Intimate, tasty and never before. George says he's looking forward to catching up with his ten new friends.
Secret Dining Society
Tickets are $145 and include 4-courses with matched wines.
on