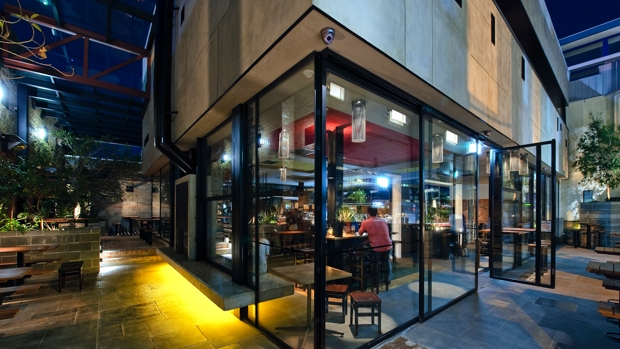 Melbourne has surfaced from a bitterly cold winter and the streets are starting to smile again. 

Spring has sprung and the freshest produce has begun to unfurl from the vines, sprout from the soil and sprawl across all four corners of our fine state.
Timely, as the Royal Saxon has created a series of Monday evening treats to salute the boutique suppliers of our districts' finest foods. Head Chef Glenn Laurie presents Quattro Angoli (The Four Corners) to guests over four weeks throughout September.
A sumptuous journey of two-course dinners brought to life using their rustic Italian flair and completed with matched wines from the region's most innovative winemakers. 


Sign up for a gastronomic guide to Victoria including Kyneton lamb, Spring goat from Seven Hills, Cobram Murray Cod, Wessex Saddleback suckling pig, Morrel mushrooms and Giorgio Linguanti's Melbourne-made artisan Italian cheese.
Get a bite of Victoria in the surrounds of Royal Saxon as they honour our home town and its surrounds.
Royal Saxon
Quattro Angoli dinners, throughout September 2011
$35 per head, includes a two-course meal and a glass of Victorian wine
(03) 9429 5277 bookings are essential
on