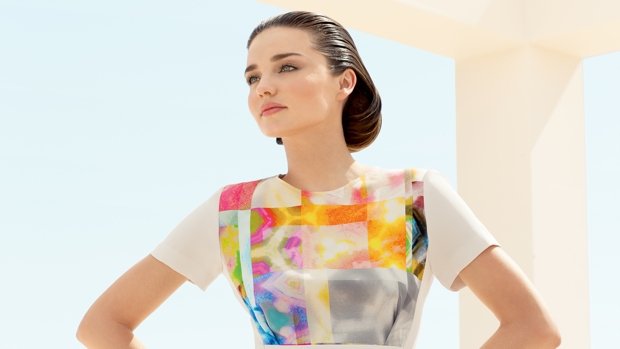 So your front row ticket to this season's David Jones fashion show got lost in the mail? How irritating.
But this year give your postie the benefit of the doubt, because the best seats in the house you can fill in your trackies — and we're not talking your Phillip Lim crêpe de Chine drop-crotch ones.
On August 14 the hot-ticket David Jones Spring/Summer 2012 fashion show will be live screened on the department store's blog, making a broadband Internet connection the only prerequisite to snagging a seat previously reserved for the fashion elite.
You won't get to employ your most authoritative rendition of "Do you know who I am?!", but what you will get is over 130 of the season's freshest trends being paraded right into your sightline by some of the best legs in the business.
Jason Dundas will be there to represent the lads, and David Jones darlings Miranda Kerr, Samantha Harris and Montana Cox will be showcasing looks from designers including Akira, Dion Lee, Josh Goot and Lover. Taking you beyond the front row and embarking on a sartorial safari, expect tribal patterns, sandy colours and punchy tropical prints. A beefed up swimwear offering will add to the halcyon vibes, courtesy of brands like We Are Handsome, Camilla and Zimmermann.   
Just like being there, only with comfier footwear.  
David Jones Spring/Summer 2012 fashion launch live stream
Tuesday 14 August 2012, 7pm