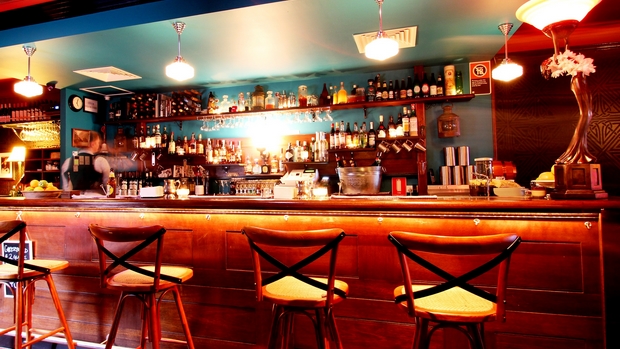 There are moments of worship: for surfers it's catching waves at dawn, yogis strive for the nirvana of a pose and musos lust for a magic chord or the perfect symphony. Enjoy connecting with your 'spirit' of choice sitting on a church pew…this time in Darlo's newest small bar. The Hazy Rose team have discovered the only non-numb-the bum model of its kind.
Built by dad Derek and co-owned with daughter Dominique, they are joined by a merry crew of experience including Harriet Leigh (ex Hotel Hollywood) and single malt aficionado Brendan Keown (why queue at the Baxter Inn?).
It's a candlelit den of Euro swish and Parisian swagger. Expect a heavenly escape from the street below as you are romanced by soft art deco lights, comfy sofas by picture windows and unique glassware. Individually sourced so it has as much history as the place you drink in.
Cocktails are what it does best. House spiced Brandy is laced with a secret recipe including lashings of cloves, cinnamon and bay leaves to create a stunning Stanley Side Car. An English Patchett's Pork Pie or with a Tarwin Blue cheese from Victoria could be your guardian angel in a cosy spot which is devilishly difficult to leave.
The Hazy Rose
Level 1 (up the stairs!) 83 Stanley Street, Darlinghurst
T: 02 9357 5036
Tuesday 3pm-11pm, Wed-Sat 3pm-midnight, Sun 3pm-10pm
on